Posted by Oliver Murray, Philip Hanrahan B.E., B. A., M.I.E.I. on 3rd Oct 2023
The way we interact with physical spaces is undergoing a revolutionary change. At the forefront of this transformation is Matterport, a company that initially made waves in the real estate sector. Known for its cutting-edge 3D scanning technology, Matterport has enabled Estate Agents to provide prospective buyers with immersive virtual tours of properties, bridging the gap between digital convenience and tangible experience.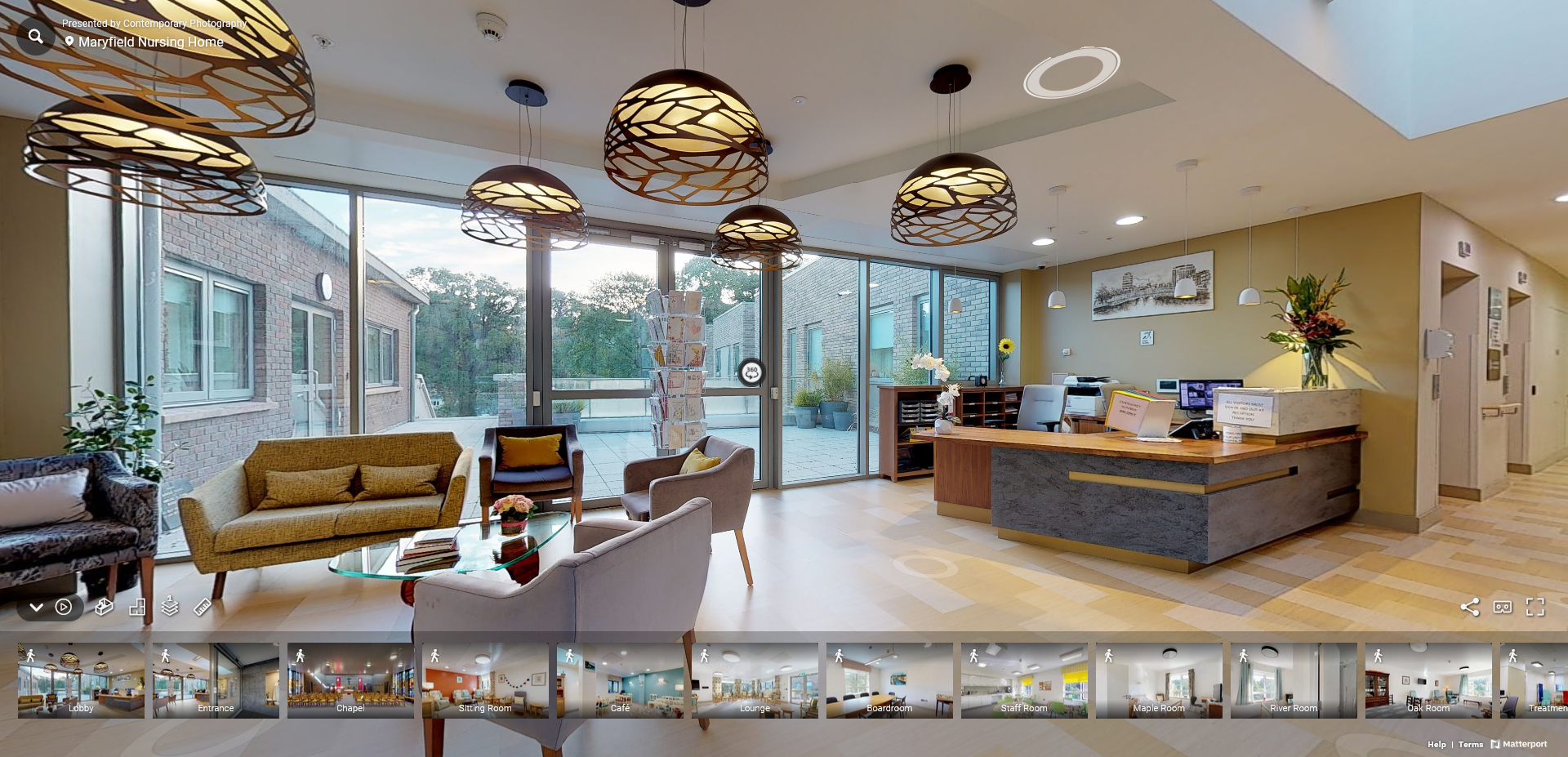 However, the concept of replicating physical spaces in the digital realm isn't confined to just real estate. Enter the world of "Digital Twins" – a concept that, while sounding like something out of a sci-fi novel, is rapidly becoming an integral part of various industries. A Digital Twin, in essence, is a virtual representation of a physical object or space. It serves as a mirror, reflecting the real-world counterpart in a digital environment, allowing for simulations, analyses and a host of other applications.
The rise of Digital Twins, powered by companies like Matterport, signifies a shift in how we perceive and interact with our surroundings. As we delve deeper into this article, we'll explore how industries, far removed from real estate, are harnessing the power of Matterport's Digital Twins to innovate, optimise and revolutionise their operations.
The Rise of Digital Twins
At its core, a Digital Twin is a dynamic, virtual representation of a physical object, environment, or system. It's more than just a static 3D model; it's a living entity that can be updated in real-time, reflecting changes in its real-world counterpart. This digital-physical linkage allows for a myriad of applications, from monitoring and analysis to simulation and prediction.
Historical Context: The Genesis of Digital Twins
The concept of Digital Twins isn't entirely new. It traces its origins back to the early days of computer-aided design (CAD) systems, where engineers and architects began creating digital replicas of physical components and structures. However, it was the advent of the Internet of Things (IoT) and advancements in data analytics that truly propelled Digital Twins into the limelight.
NASA, for instance, was among the early adopters of this technology. During their Apollo missions, they used rudimentary forms of Digital Twins to simulate and troubleshoot spacecraft systems on Earth, ensuring the safety and success of their space endeavours.
The Modern Evolution: Beyond Simple Replication
Today, with the convergence of AI, machine learning, and cloud computing, Digital Twins have evolved beyond mere replicas. They can now process vast amounts of data, learn from it and even predict future scenarios. For instance, a Digital Twin of a manufacturing machine can not only replicate its operations but also predict when it might fail, allowing for proactive maintenance.
Matterport's contribution to this space has been significant. While they began with real estate, their technology's adaptability and precision have made it a sought-after solution for creating Digital Twins across various sectors.
Why the Surge in Popularity?
The rise in the adoption of Digital Twins can be attributed to several factors:
Operational Efficiency: Digital Twins allow businesses to monitor, analyse and optimise their operations in real-time.
Risk Mitigation: By simulating different scenarios, companies can foresee potential challenges and devise strategies to counter them.
Enhanced User Experience: In sectors like real estate and retail, Digital Twins offer customers an immersive experience, bridging the digital-physical divide.
In the subsequent sections, we'll delve into how diverse industries are leveraging the power of Matterport's Digital Twins, going beyond its traditional real estate applications.
Beyond Real Estate: Expanding Horizons
While Matterport's initial claim to fame was its groundbreaking application in the real estate sector, the versatility of its technology has opened doors to myriad other industries. The ability to create detailed, interactive and dynamic digital replicas of physical spaces has proven invaluable in sectors one might not immediately associate with 3D modelling.
The Shift from Real Estate to Diverse Sectors
Real estate was just the beginning. The success of virtual property tours, especially in times when physical visits became challenging, showcased the potential of Digital Twins. Businesses began to realise that if potential homebuyers could experience properties remotely, why couldn't consumers, students, patients, or stakeholders experience other spaces or products in a similar manner?
Here's a sneak peek into some of the industries that have started to harness the power of Matterport's Digital Twins:
Retail and E-commerce: Imagine walking through a virtual store, picking out items and visualising them in a 3D space before making a purchase.
Construction and Architecture: Digital Twins are revolutionising site inspections, progress tracking and collaboration among project stakeholders.
Tourism and Hospitality: From exploring hotel rooms to taking a virtual dive into a resort's amenities, the travel experience begins long before the actual trip.
Museums and Cultural Institutions: Experience art, history, and culture from the comfort of your home, making knowledge and exploration accessible to all.
Education and Training: Virtual campus tours, interactive classrooms and training simulations are changing the face of education and professional training.
Healthcare: Navigating large hospitals, experiencing medical facilities, or training in simulated environments – the healthcare sector is on the brink of a digital revolution.
As we delve deeper, we'll uncover the nuances of how Matterport's Digital Twins are not just enhancing experiences but also driving operational efficiencies, reducing costs and fostering innovation.
Industries Leveraging Matterport's Digital Twins
Retail and E-commerce
Virtual Shopping Experience: In an age where online shopping dominates, retailers are leveraging Matterport's Digital Twins to recreate the in-store experience virtually. Customers can navigate through aisles, explore products in 3D and even visualise how certain items might look in their own spaces.
Store Layout Optimization: Retailers can use Digital Twins to analyse customer navigation patterns, optimising store layouts to enhance the shopping experience and boost sales.
Construction and Architecture
Digital Site Inspections: Gone are the days of tedious manual site inspections. With Digital Twins, stakeholders can conduct virtual site visits, ensuring that construction is progressing as planned and identifying potential issues.
Collaborative Design: Architects, engineers, and contractors can collaborate more effectively using Digital Twins, visualising design changes in real-time and ensuring that everyone is on the same page.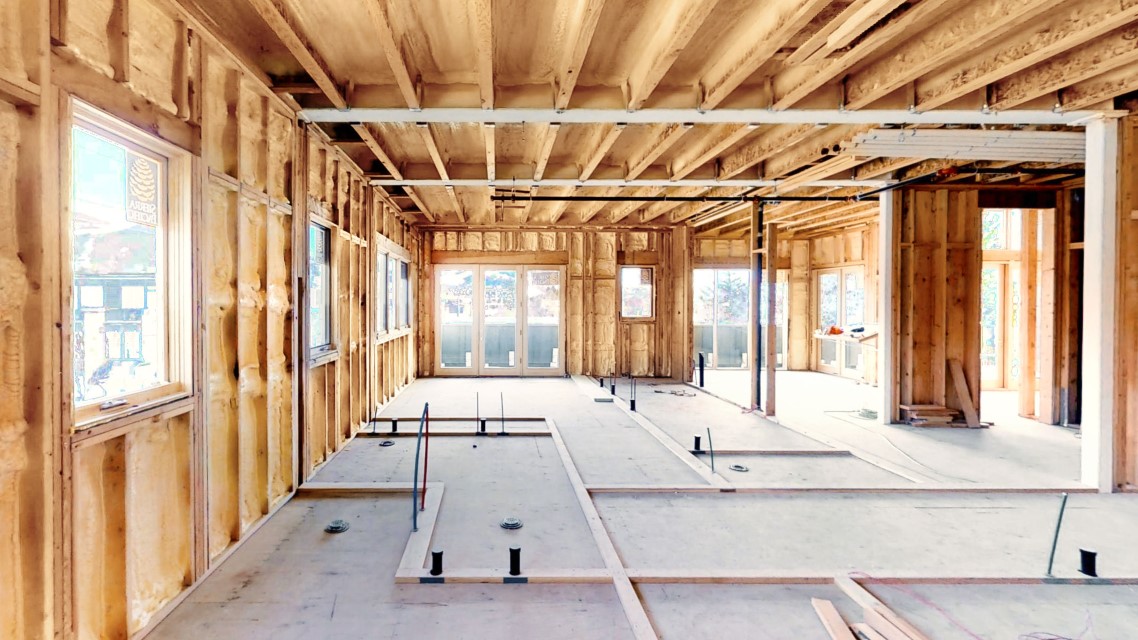 Tourism and Hospitality
Virtual Hotel Room Tours: Before booking a room, guests can take a virtual tour, exploring amenities, views, and interiors, ensuring their choice aligns with their expectations.
Facility Walkthroughs: Resorts and hotels can showcase their facilities, from spas and gyms to conference rooms and dining areas, enhancing guest anticipation and satisfaction.
Museums and Cultural Institutions
Remote Access to Art and History: With Matterport's Digital Twins, museums can offer virtual tours, allowing art and history enthusiasts from around the world to explore exhibits without geographical constraints.
Preservation of Artefacts and Historical Sites: Digital Twins serve as a preservation tool, capturing artefacts and sites in their current state, ensuring that future generations can experience them, even if they undergo changes or degradation.
Education and Training
Virtual Campus Tours: Prospective students can explore educational institutions from afar, getting a feel for the campus, facilities and atmosphere before making a decision.
Training Simulations: From labs to workshops, educational institutions and companies can create simulated environments for hands-on training, ensuring students and employees are well-prepared for real-world scenarios.
Healthcare
Facility Navigation: Large hospitals and medical facilities can be daunting to navigate. Digital Twins offer patients and visitors an interactive map, helping them find their way with ease.
Medical Training Simulations: From surgical procedures to patient care, healthcare professionals can train in virtual environments, honing their skills without risks.
Benefits of Using Digital Twins in Various Industries
Enhanced Customer Experience and Engagement
Immersive Interactions: Whether it's a potential homebuyer exploring a property or a student taking a virtual campus tour, Digital Twins provide an immersive experience that static images or videos can't match.
Informed Decision Making: By allowing users to explore spaces, products, or facilities in detail, Digital Twins empower them to make more informed decisions, leading to higher satisfaction levels.
Improved Operational Efficiency and Collaboration
Real-time Monitoring: Industries like manufacturing and construction can monitor processes and progress in real-time, ensuring projects stay on track and within budget.
Collaborative Workspaces: Digital Twins facilitate seamless collaboration between teams, especially in sectors like architecture and design, where visualising changes and updates in real-time is crucial.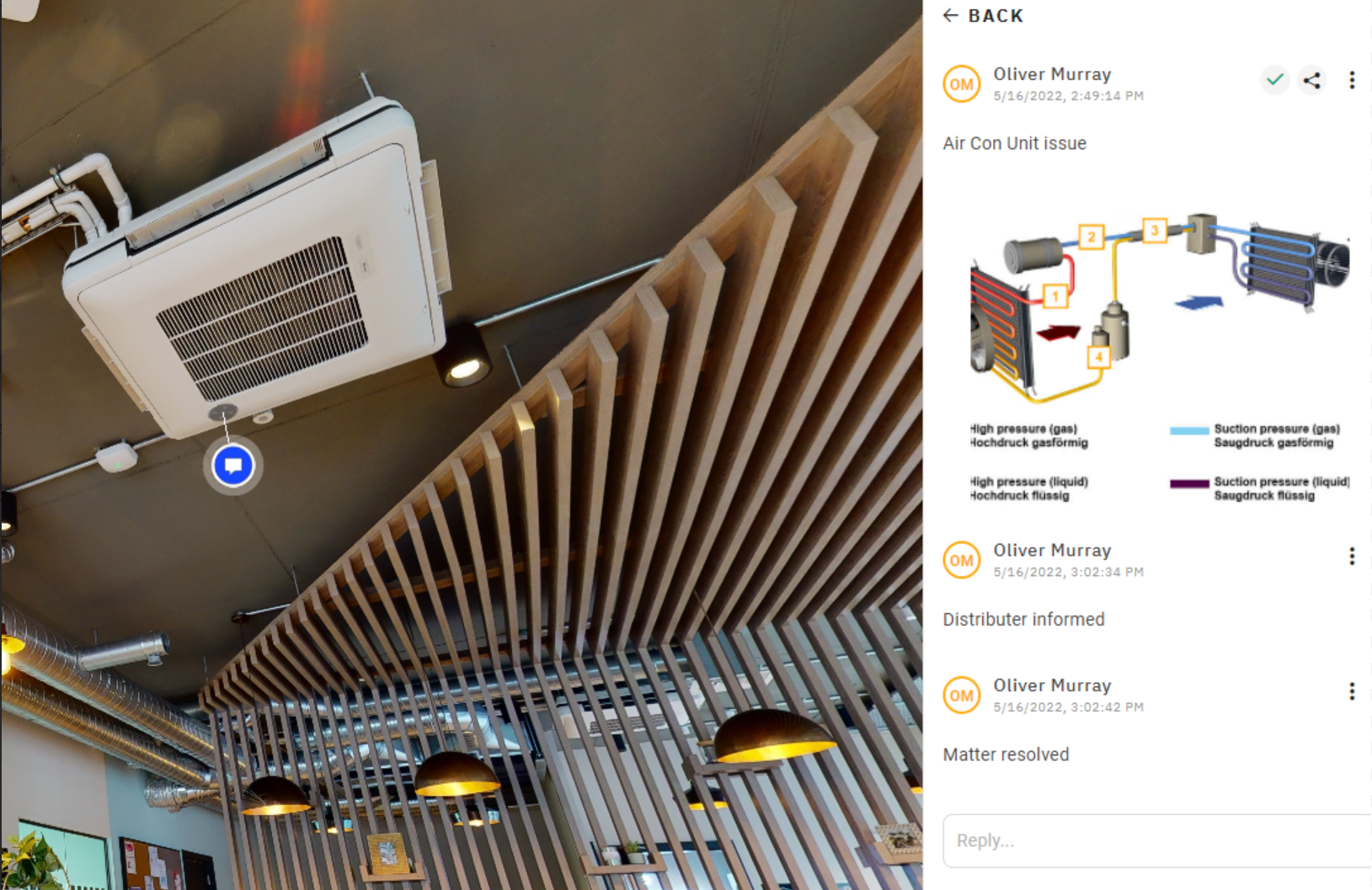 Risk Mitigation and Better Decision Making
Predictive Analysis: With the integration of AI and machine learning, Digital Twins can predict potential issues, allowing industries to take proactive measures. For instance, a Digital Twin of a machine can forecast when it might require maintenance, preventing costly breakdowns.
Scenario Simulations: Before implementing changes, industries can simulate scenarios using Digital Twins. This is especially valuable in sectors like urban planning or transportation, where understanding the impact of changes before they're made can save time, resources and potential setbacks.
Cost Savings and ROI
Reduced Physical Inspections: In industries like construction or real estate, virtual inspections can significantly reduce the need for frequent on-site visits, leading to substantial cost savings.
Optimised Resource Allocation: By analysing data from Digital Twins, businesses can optimise resource allocation, ensuring maximum efficiency and minimising waste.
Accessibility and Inclusivity
Breaking Geographical Barriers: Museums, educational institutions, and cultural sites can reach global audiences, making knowledge and experiences accessible to all, regardless of location.
Inclusive Design: Digital Twins can be used to simulate experiences for people with disabilities, ensuring spaces and products are designed to be inclusive and accessible to everyone.
Sustainability and Environmental Impact
Resource Conservation: By optimising processes and reducing the need for physical interactions, Digital Twins can contribute to significant resource conservation, aligning with global sustainability goals.
Environmental Monitoring: Digital Twins of ecosystems or urban areas can monitor environmental changes, helping policymakers and conservationists take timely actions to mitigate negative impacts.
The adoption of Matterport's Digital Twins across industries is not just about technological advancement; it's about reshaping operations, enhancing experiences and driving positive change on multiple fronts.
Challenges and Considerations
While the adoption of Matterport's Digital Twins offers a plethora of advantages across industries, it's essential to recognize and address the challenges and considerations that come with this technology.
Data Privacy and Security Concerns
Sensitive Information: Digital Twins can contain detailed and sensitive information about spaces, processes, or systems. Ensuring this data remains confidential and protected from breaches is paramount.
Regulatory Compliance: Different industries and regions have varying regulations concerning data privacy. Companies must ensure that their use of Digital Twins complies with these regulations to avoid legal repercussions.
Integration with Existing Systems and Processes
Compatibility Issues: Integrating Digital Twins with legacy systems can pose challenges, especially if these systems weren't designed with such advanced technology in mind.
Change Management: Adopting Digital Twins might require significant changes in existing processes. Ensuring that employees are trained and comfortable with these changes is crucial for successful implementation.
The Need for Continuous Updates and Maintenance
Dynamic Nature: One of the strengths of Digital Twins is their dynamic nature, reflecting real-time changes. However, this also means they require regular updates to remain accurate and relevant.
Technical Glitches: Like any technology, Digital Twins can experience technical issues. Regular maintenance and troubleshooting are essential to ensure smooth operations.
High Initial Investment
Setup Costs: Implementing Digital Twins, especially in large-scale operations, can require a significant initial investment in terms of technology, training and infrastructure.
ROI Expectations: While Digital Twins promise a good return on investment in the long run, businesses must be prepared for a gestation period before tangible returns are realised.
Over-reliance on Digital Solutions
Human Touch: While Digital Twins offer efficiency and precision, there's a risk of industries becoming overly reliant on them, potentially sidelining the human touch that's essential in many sectors, especially service-oriented ones.
Decision-making Dependency: Over-reliance on Digital Twins for decision-making can lead to a lack of innovative thinking or intuition-based decisions, which have traditionally driven many industries.
The journey of integrating Matterport's Digital Twins into various industries is filled with promise and potential. However, like any transformative technology, it comes with its set of challenges. Recognizing and addressing these challenges head-on will be key to harnessing the full potential of Digital Twins and ensuring they bring about positive, sustainable change across sectors.
Future Prospects: What's Next for Digital Twins?
As technology continues to advance at an unprecedented rate, the capabilities and applications of Digital Twins are set to expand even further. The integration of emerging technologies and the ever-growing demands of various industries will shape the future of Digital Twins.
Predictions for the Evolution of Digital Twins:
Integration with Augmented and Virtual Reality: The convergence of Digital Twins with AR and VR technologies will offer even more immersive experiences. Imagine donning a VR headset and interacting with a Digital Twin in a fully immersive environment.
Advanced AI and Machine Learning Capabilities: As AI and ML technologies become more sophisticated, Digital Twins will become smarter, offering predictive insights with even greater accuracy and facilitating more complex simulations.
IoT Expansion: The growth of the Internet of Things will lead to more devices and systems being connected. This will enhance the real-time data collection capabilities of Digital Twins, making them even more dynamic and responsive.
Sustainability and Environmental Monitoring: As global focus shifts towards sustainability, Digital Twins will play a pivotal role in monitoring and managing environmental impacts, helping industries reduce their carbon footprint and align with sustainability goals.
Potential Industries and Applications on the Horizon:
Agriculture: Digital Twins could revolutionise farming, helping farmers monitor crops, predict yields, and optimise resource usage, leading to sustainable and efficient agricultural practices.
Urban Planning: Cities of the future might be designed with the help of Digital Twins, simulating traffic flows, energy consumption, and even social interactions to create urban spaces that are efficient, sustainable and conducive to well-being.
Entertainment: The entertainment industry, especially gaming, could leverage Digital Twins to create hyper-realistic virtual worlds, blurring the lines between reality and fiction.
Space Exploration: As we set our sights on exploring distant planets, Digital Twins could be used to simulate and plan missions, ensuring the safety and success of interstellar endeavours.
As industries continue to innovate and adapt, the role of Digital Twins will become even more central, driving transformations that we can only begin to imagine. The fusion of the digital and physical realms is just the beginning and the future holds promises of a world where these boundaries are seamlessly intertwined.
Conclusion
As we've journeyed through the diverse applications and transformative potential of Matterport's Digital Twins, one thing becomes abundantly clear: the fusion of the digital and physical worlds is not just a futuristic concept—it's our present reality. From real estate to healthcare, from education to agriculture, Digital Twins are reshaping how we interact with our surroundings, make decisions and envision the future.
The power of Matterport's Digital Twins lies not just in their technological prowess but in their ability to drive positive change. Whether it's enhancing customer experiences, optimising operations, or paving the way for sustainable practices, Digital Twins are at the forefront of industry revolutions.
As industries continue to evolve, the adoption and integration of technologies like Digital Twins will be paramount. While challenges exist, the benefits—both tangible and intangible—far outweigh the hurdles. It's an exciting era, where the boundaries of what's possible are constantly being redefined.
In a world that's rapidly digitising, the ability to seamlessly merge our physical experiences with digital insights is invaluable. Matterport's Digital Twins are a testament to this fusion, offering a glimpse into a future where our interactions, decisions and innovations are deeply rooted in this symbiotic relationship between the digital and the physical. As we look ahead, one thing is certain: we're on the brink of a new era and Digital Twins will undoubtedly play a pivotal role in shaping it.
Discover the future of Digital Twins and innovative technology solutions at HiTechniques – your gateway to the next generation of industry advancements.
Further Reading
For those interested in diving deeper into the world of Digital Twins and Matterport's contributions, the following resources offer comprehensive insights: