Posted by Hitechniques Team on 21st Apr 2021
GeoMax Positioning is adding new models to their pipe lasers portfolio - Zeta125G and Zeta125SG Green Lasers.
Zeta125 green pipe lasers provide four times higher visibility and superior levelling accuracy. Thanks to the powerful green laser, classified at Laser Class 2M, laser lines are clearly visible in any conditions and allow greater working distances (up to 200m).
Zeta125G and 125SG offer the same high-performance you get from the red lasers in the series, so you can be sure you're getting high-quality tool with proven ruggedness, flexibility and reliability.
Technical Specifications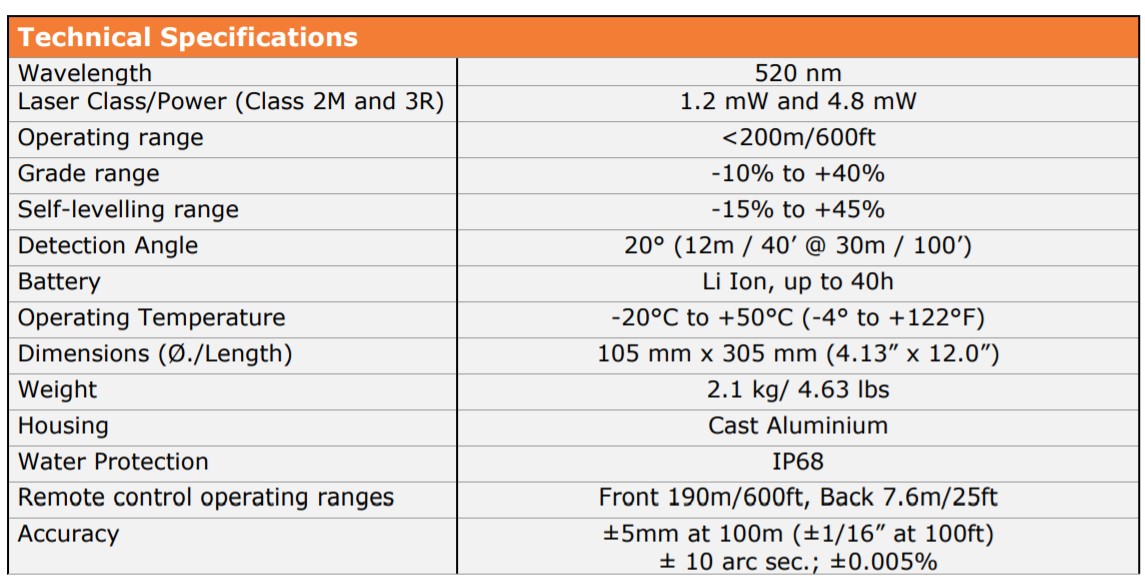 A full range of features and a rugged designs make the Zeta pipe lasers a reliable fit for all your needs. With IP68 certification for submerge proof and a full metal housing, they are built to last and get an error-free job done, no matter what the situation or the environmental conditions might be.